OPEN WATER DIVING COURSE
Diving offers a lifetime of exciting adventure and the ideal way to begin that adventure is with SSI's Open Water Diver course. Or, if you are between the ages of 12 and 15 you can take the SSI Junior Open Water Course. Under the guidance of a professional SSI Instructor, you will develop the knowledge and skills necessary to enjoy a lifetime of underwater exploration.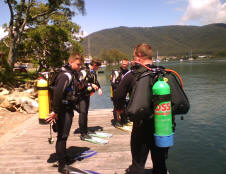 Knowledge. SSI's modular, six-session teaching system includes a video, manual, study guide, DiveLog and dive tables. And with SSI's home study approach, you will be able to minimize your time in the classroom allowing for more time in the water developing ability and comfort.
Skills. In multiple pool and open water session, you will practice scuba skills with SSI's exclusive Comfort Through Repetition teaching method. Some of the skills you will learn include:
Moving in the water with ease
Breathing normally under water
Controlling buoyancy so you neither descend nor ascend
The easiest ways to enter and exit the water
Getting water out of your mask or mask clearing
We also provide assistance with understanding your Scuba Diving Equipment. Since you can't dive without equipment, there is extensive information on scuba equipment including:
Selecting the best diving equipment for your needs and budget
Maintaining and adjusting your equipment to extend its life and improve performance.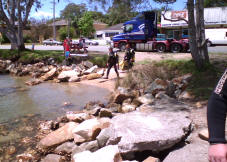 These are just some of the informative topics you will cover during your SSI Open Water Diver Course. Scuba diving is a wonderful sport that offers everything from heart-pumping action to quite relaxation. Whatever kind of adventure you're looking for, a scuba training programmed from Scuba Schools International will best prepare you for a lifetime of serious diving and serious fun!